Del Mar Summer Solstice
June 22, 2017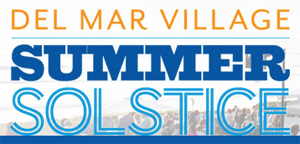 Come experience delectable culinary creations from Del Mar´s highly regarded restaurants, enjoy selections from some of California's best wineries and breweries, and enjoy live music. With amazing front-row sunset views, balmy ocean breezes and live music this is the way Del Mar celebrates the arrival of summer!
FROM: 5:00-8:00pm
WHERE: Powerhouse Park, 1658 Coast Blvd., Del Mar, CA 92014
Tickets: $85
For more information visit Del Mar Village Association.
« Back to Events