Our Team
OUR WINEMAKER - ERICK ALLEN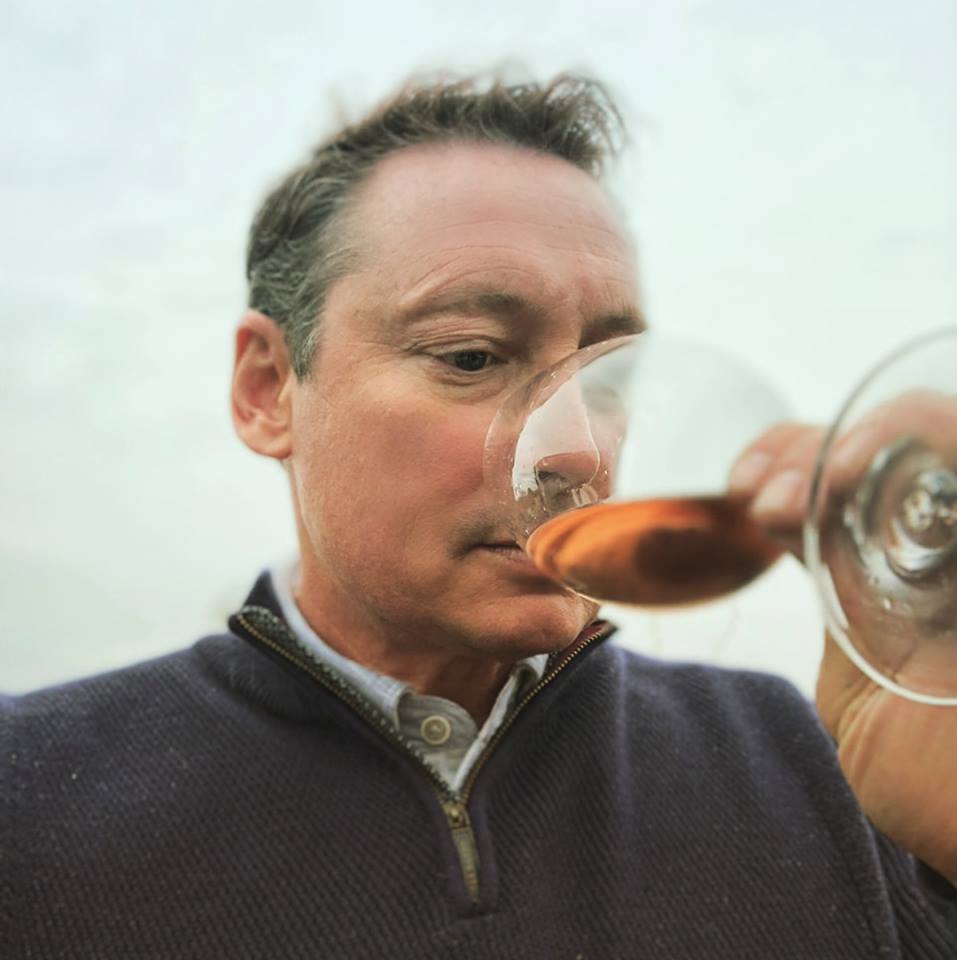 Erick Allen began his winemaking career in 1991, after a two-month long trip to France and to Italy. A love of Châteauneuf-du-Papes wines from the Rhône wine region in Southern France's and Chianti wines from Tuscany framed his future. Upon Erick's return he was telling a friend about his new found wine muse when she said, "if you love Rhône wines you should visit Paso Robles in California's central coast where Rhône varietals thrive". At that moment the die was cast.
Erick made friends with vineyard managers, winemakers and winery owners who shared their knowledge and passion for wine. In 2005 on a trip to Paso Robles to purchase grapes for his cooperative wine making group, Erick met Steve Cass of Cass Vineyard and Winery. Steve and Erick became fast friends and it wasn't long that a conversation about the love of Syrah turned into a unique opportunity to start a project…
As the years passed Erick was allowed to test the waters and then in 2009 teamed with friends, to start his own label, Ascension Cellars. That first vintage begin with 4 wines and a lot of love and has grown into a full-blown passion. Erick's light handed approach to winemaking and love of blending allows us to produce wines that are more complex, better balanced, and richer than single varietal wines...bringing him back full circle to his muse.
THE FINANCIAL GURU - KATHLEEN TROY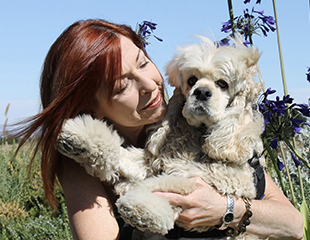 Kathleen is one of the co-founders of Ascension Cellars with Erick Allen. She helped develop the branding and nomenclature of all the wines in our current lineup. With years of experience in the worlds of law and finance, she is not only our top go to person for all things financial, but a full-time professor of Business Management at Cypress College. Talk about having your hands full.
THE BOSS - LISA DINSMORE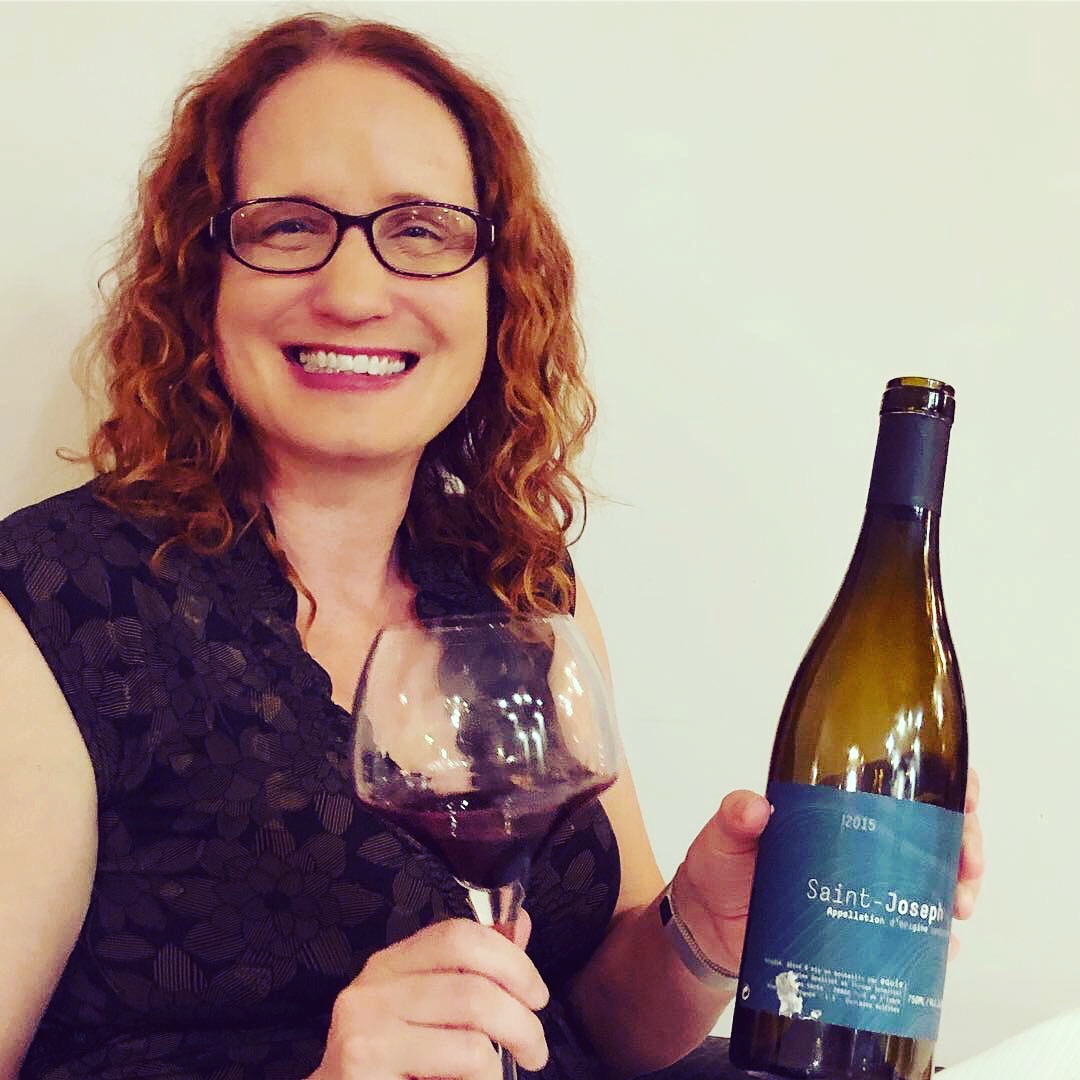 The reason Lisa Dinsmore moved to Los Angeles in 1990 was to be in show business. After toiling away for a few years she quit "the biz" and took her event, writing and publicity skills over to a children's charity which was just as colorful, but in very different ways. Needing a break, she went on a month-long trip to Europe where her love of wine was sparked. Not by the French or Spanish, though she drank a lot of those, but by a supple, fruity Chilean Merlot shared in a tiny house by a total stranger the night before flying home. That bottle changed everything.
That spark became a conflagration as she attempted to learn everything she could about wine, which is done mostly by tasting an awful lot of it and reading some pretty dry books. Lisa spent many evenings at the Wine House, taking classes and literally experiencing the world of wine one glass at a time. Outside the classroom the backroads of California called, giving Lisa the opportunity to explore the winemaking world first hand. It was on those early trips, almost two decades ago, that she discovered Paso Robles and Los Olivos…and was hooked forever on the experience of wine tasting without the pretentious bullshit. When she met Erick an instant bond was formed (over several bottles) and a shared love of Rhone wines, which drives them both to try to create the best white and red blends they can.
While not an officially trained winemaker, knowledge is power (and fun when drinking wine is involved) which is why Lisa has spent many hours in the WSET Program on her way to successfully claiming the Level 3/Advanced Degree. She loves talking about wine and sharing her knowledge with others. When she's not working on winery business, she is helping shine light on other small wineries like Ascension as the Event Director of the Garagiste Festivals. She is all wine all the time…
MASTER OF QUALITY CONTROL - DAVE DINSMORE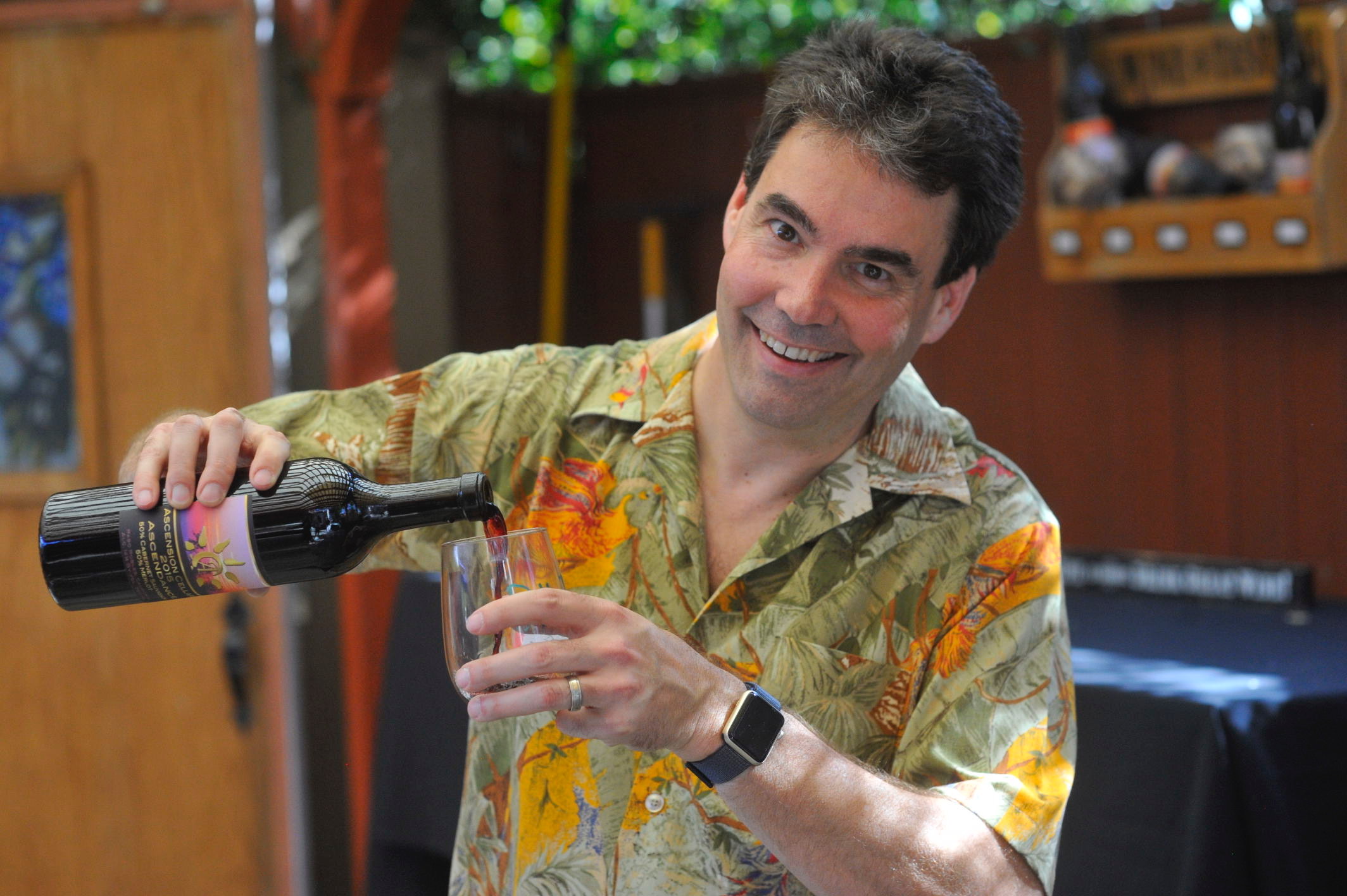 While Dave has never taken a single wine class, he knows what he likes and best of all, he likes to share. He may claim to only be along for the ride (and the wine), but his enthusiasm for Paso Robles and making wine tasting fun, can't be underestimated. Dave (and Lisa) fell in love with the area at first sight (and taste) and have been encouraging people to make the drive ever since. It's only 3 hours! Meeting the owners at Cass Winery - fellow golfers and Chicagoans - brought them into the inner circle of wine and they have never looked back.
Dave's dream is to one day leave his day job in IT and spend his time pouring Ascension Wines for everyone who's interested in trying. Who can blame him? After over a decade of serious wine tasting, he has developed a great nose and discerning palate. As MQC of the company, he's dedicated to testing every bottle, so only the best wine finds its way into your glass. It's a tough job, but once you meet Dave you'll see that he's up to the task.