Siren Rosé Candle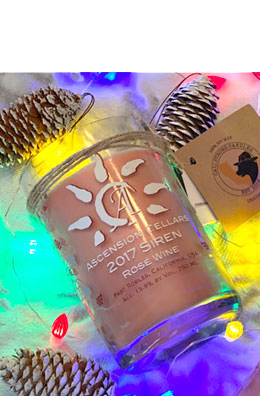 $20
We love this wine (and its pretty bottle) so we just had to find a use for the leftovers. We are proud to have found CaliStrong Candles to partner with to help us recycle these bottles into something equally beautiful and useful. Add some ambiance to your home with this unscented* soywax candle that will deliver over 80 hours of burn time!
Makes a great gift for the rosé lover (or candle-junkie) in your life.
* Why unscented? Well, we are wine people and we can't have smells on our table that will interfere with the aromas of our product. If you would like a version of this that IS scented please contact us and we can have one made for you.